Flying Samaritans 4th Annual 4th of July Beach BBQ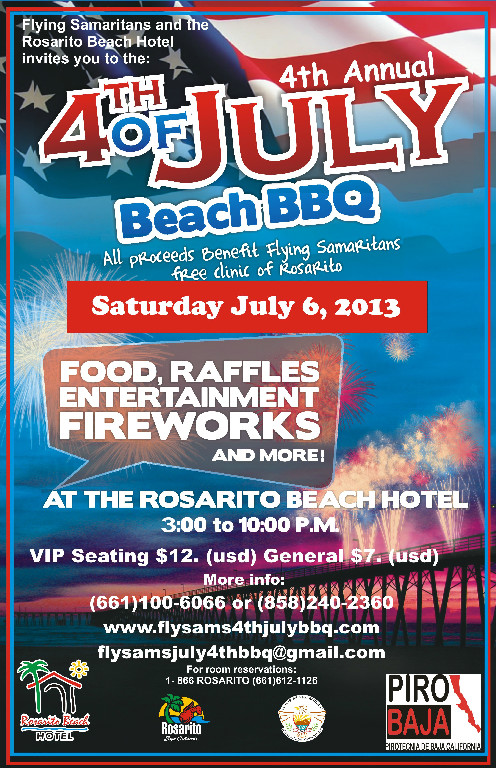 Flying Samaritans 4th Annual July 4th Beach BBQ takes place Saturday July 6, 2013 from 3:00 p.m. to 10:00 p.m. at the Rosarito Beach Hotel in Rosarito, Baja.
Enjoy an afternoon and evening with live entertainment including: "West Side Story" musical revue, Texas line dancing and fireworks. Food will be served from 10 local Restaurants.

Saturday July 6, 2013
3:00 p.m. to 10:00 p.m.
Rosarito Beach Hotel
$7 USD Entry, $12 USD for VIP Seating
For more information go to www.flysams4thjulybbq.com or call 661-101-6066 (MX) or 858-2402-2360 (US).