El Aguila President Visits Mexpro
Last week Mexpro welcomed Juan Riveroll, President of El Aguila (translated "The Eagle" in English), one of our top-rated insurers. Juan started El Aguila in 1994, a subsidiary of American owned Great American Insurance Group, with the intent of providing Mexicans top rated insurance. One of the important differences in Juan's vision, though, was to obtain more information from potential customers—up front—in order to better anticipate claims and in turn be able to offer better claims service.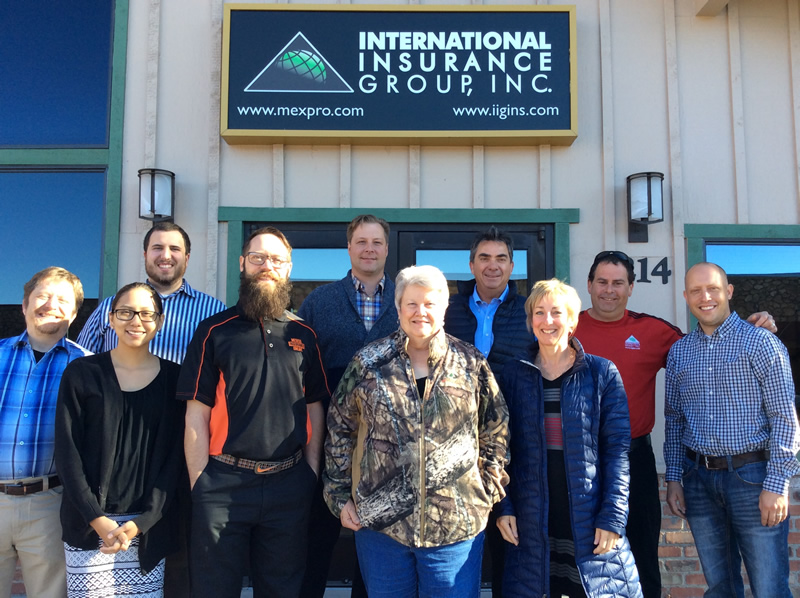 From Left to Right--front row: George Howington, Danielle Kelly, Denny Laurinsen, Katie Waller, Roxanna McDade; back row: Nick Janisko, Nate Watson (COO), Juan Riveroll, Jim Labelle (CEO), Derek Kartchner (Chief Revenue Officer)
Many US insurers were starting to provide direct-to-consumer insurance, rather than using the traditional insurance agent, in the 1990's. This happened by accident in Mexico, with Juan's idea. Most Mexican insurance agents did not want to go through the trouble of requiring more information to insure customers, so the natural way to move forward was to contact the customer directly through billboards, radio, TV and print ads. Consumers loved it and that is how El Aguila became the first Mexican direct-to-consumer insurance company.
Of their 260 employees, El Aguila employs 200 in their Mexico City call center, making customer service a top priority.
Mr. Riveroll attributes the company's success to its strong underwriting and pricing values. "While most of our products come standard in this market, we offer specialized products that potentially lower deductibles for our insureds compared with certain products offered by our competitors."
Mexpro is proud to offer El Aguila as one of your insurance choices when you buy Mexican car insurance through us. And we are honored Juan visited our office to acknowledge our contributions to El Aguila.