East Cape Offshore Fishing Tournament
Bisbee's 14th Annual East Cape Offshore Fishing Tournament
Buena Vista on the East Cape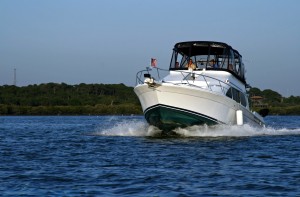 Since 2000, the secluded little fishing town of Buena Vista, located in Baja California Sur's East Cape region, has served as port for Bisbee's East Cape Offshore Fishing Tournament. Buena Vista is about an hour's drive, north along the Mexico's Transpeninsular Highway/México 1, from San Jose Del Cabo. Buena Vista is well away from the hustle and bustle of Los Cabos, and the East Cape has been known to have some of the best fishing in the entire state of Baja California Sur.
Three Days of Fishing
This year's event is set to take place Tuesday, August 5th through Saturday, August 9th. The Event's registration and orientation are scheduled to take place on Tuesday, at the Hotel Buena Vista Beach Resort. The fishing tournament will start at 7:00am and end at 4:00pm, each day, on Wednesday, Thursday, and Friday. Anglers will be out to 'hook the big ones,' with the competition species categories including: Black Marlin, Blue Marlin, Striped Marlin, Sailfish, Spearfish, Tuna, and Dorado. The tournament awards are set to be presented Saturday evening, once again at the Hotel Buena Vista Beach Resort.
Bisbee's Tournaments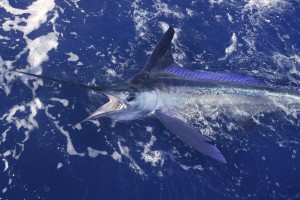 Bob Bisbee, the founder of several annual Bisbee events, originally set up the first Black & Blue Marlin Tournament, with just $10,000 in prize money, back in 1981. Since then, the Los Cabos Offshore Charity Tournament and the East Cape Offshore Tournament have been added to the list of Bisbee tournaments. Last year's East Cape Offshore Tournament had 70 different boat/teams competing, with the winning teams pulling in some monster catches, including: a 337 pound Blue Marlin, a 192 pound Yellowfin Tuna, and a 47.8 pound Bull Dorado.
Ever Increasing Cash Prize Awards
Over the years the cash payouts, for the Bisbee tournaments, have dramatically increased. The most impressive payout to date, took place in 2006, when over $4 million was awarded at the Black & Blue Marlin Tournament. Last year's East Cape Offshore Tournament had a $638,000 prize money purse, up from the previous year's amount of $461,790. And, with the event's ever growing popularity, the award pot is expected to surpass $1 million within the next few years.
Insuring your Boat Hauling Rig
If you are hauling your boat down to Bisbee's East Cape Offshore Fishing Tournament, be sure your tow vehicle, boat trailer, and boat all have proper coverage, provided by a Mexico Tourist Auto Insurance policy. The Mexico Insurance Professionals, a.k.a. Mexpro.com, offer reliable Mexico coverage for cars, trucks, vans, SUVs, and RVs, along with the fishing vessels, and trailers that get towed behind them.