A Different Kind of Mexico Insurance Perfect Storm is brewing!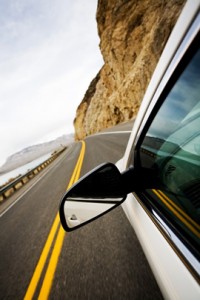 A message from our CEO...Jim Labelle
We often joke around here about the first Mexico Insurance Perfect Storm which started in 2009...when our business took a real hit as travel to Mexico decreased due to new Passport Laws, the Recession, and the Security Situation in Mexico.  Well, now its 2013 and the Mexico insurance market has recovered significantly, but a new Perfect Storm for Mexico Insurance is brewing, and this time it will impact our customers.
First, effective January 2013, Mexico Liability law changed--the bottom line is that our customers now face the same type of liability damage awards as they have been subject to in the USA and Canada, and now should buy higher liability limits of $ 300,000 or $ 500,000 in Mexico.
Second, Mexico Insurance is now mandatory for driving on Federal Roads and Highways throughout Mexico.
Third, the Mexico Insurance and Finance commission will be implementing "European Solvency II" regulations next year (similar to Dodd Frank act protections in the USA), which will force insurers to shore up their capitalization, balance sheets, and pricing, and be subject to better US and European style financial regulation.  The importance of this new law cannot be understated and will have a massive impact in the market, particularly on smaller and B-rated or unrated insurers.
What does this mean for the consumer?  As always, we continue to advise clients to buy the right liability limits, never buy from an unrated or B-rated insurer, and prepare for the long term rate increases that these changes will inevitably lead to.  We are happy to see the modernization of the Mexico Insurance Market, which will lead to much greater protections for our clients.