Día del Niño and Mexican Labor Day
I remember when I was a boy, usually when celebrating Mother's day or Father's day, one of my sisters or cousins or I would ask one of the adults "Why isn't there a kids day?" The reply I usually heard was "Every day is 'Kids Day!'"
When I first saw Día del Niño come around on April 30th I thought it was a joke, or at best another Hallmark card-holiday. But it is not. Though not considered a major holiday, since schools are still in session, Día del Niño in Mexico often includes free-time and fun activities. It's sort of a day where kids are honored for their fun loving spirit. Some families will have a cake and give presents to their kids.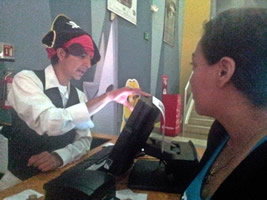 I didn't end up teaching my child students on the holiday because--who wants to study a foreign language on a fun day? I instead went out to see "Iron Man 3" which came out a week earlier in Saltillo than it did in U.S. theaters. The young people working at the ticket counters and the concessions at the cinema were dressed in costumes like you would see for Halloween. Why costumes? Because they are fun for kids.
It's not a very old holiday. It began in the 1920s when it was proclaimed by the World Conference for the Well-being of Children. It was made official by the United Nation's General Assembly who asked other countries to make a holiday on the calendar. The UN made it November 20th, but most countries do not use that same date.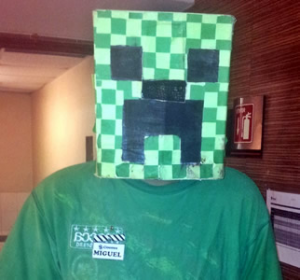 A major reason for International Children's Day was to give attention to child labor concerns. Perhaps that's why Mexico chose to hold it on the 30th of April; one day before the 1st of May, or International Worker's Day.
The first of May, when I was growing up, was called "May Day" and I was taught to bring wild flowers to my mother. May Day goes way back to pre-Christian tradition and the Roman goddess of flowers. It's perhaps best known for the maypole dance custom. Many neo-pagan groups still celebrate reconstructions of the old Gaelic and Germanic cultures.
However, along with many other northern European traditions we have in the U.S., May Day isn't part of Spanish culture. Mexico celebrates International Workers Day on May first. It is a federal holiday, and not many people go to work on the first of May in Mexico.
Labor Day in the U.S. is the equivalent to Workers' Day. Many have tried to switch it to May 1st, but without success since the international version is associated with communism. After the Soviet revolution in 1917 The Veterans of Foreign Wars (of which I'm actually a member) promoted May 1st to be "Americanization Day" in opposition to communism.
I think most people in the U.S. still think of May 1st as the day to bring flowers to your Mother instead of getting political.
Something else to keep and mind now that it is spring in Mexico is -- Baseball Season has started. If you're in the Saltillo area the seats are cheap, and the beer is cold. Baseball is definitely an American tradition that Mexico does well.
Inquire locally about baseball games. Usually you can just go to a stadium and ask for tickets.