Playa Del Carmen, Mexico Climate
By USA Today
Overview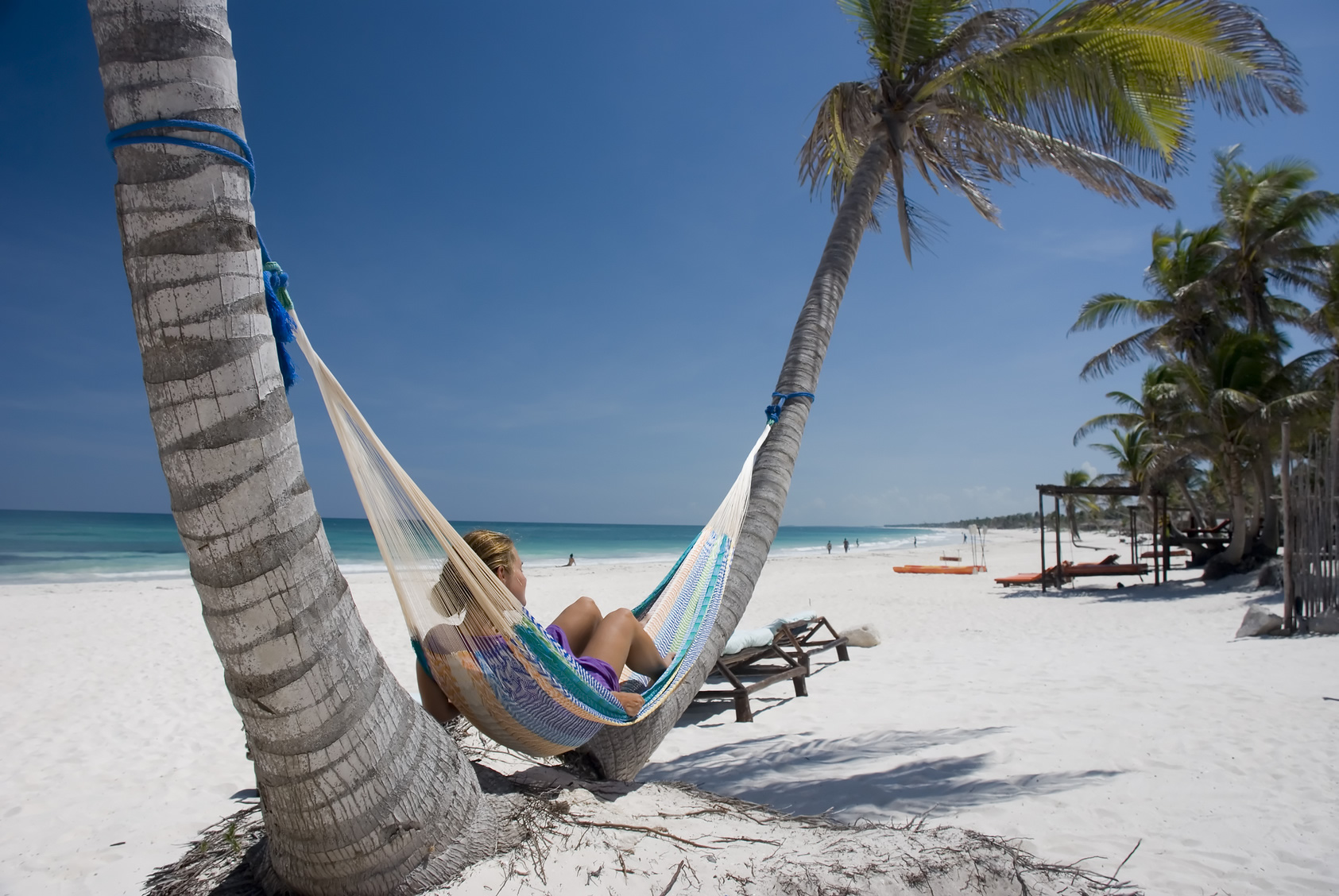 The ancient Mayans revered Chac, the rain god, whose curved, trunk-like nose can be seen on temple walls across the Yucatan. But visitors to Playa del Carmen come to worship the sun, which reliably shows its full splendor almost every day in this tropical beach haven. Chac still makes his presence known with summer rains and thunderstorms--thankfully, most are brief, but a few build into a deadly fury known as a hurricane.
Balmy Season
Winter visitors enjoy Playa's most benign weather. Temperatures are in the 80s, dipping to the 60s and low 70s at night, and the humidity is low. Many rustic beach resorts rely on ceiling fans to cool hotel rooms. Occasionally, a norte, a cold front, will blow in, bringing gray skies, rain and cooler temperatures, but tropical warm air quickly returns. The winter rainy season, usually afternoon rain showers, runs from October to January.
Steamy Summers
Heat and humidity levels are higher in summer as daytime temperatures move into the 90s, dropping only into the mid-70s at night. Ocean breezes are refreshing in the evening and serve as a natural air conditioner for thatch-covered beach bungalows with sleeping hammocks strung on the front porch. But in town, modern buildings may not be designed to capture the breeze, making air-conditioning a welcome amenity. The rainy season runs from April to July, the latter two months are the wettest. But summer storms are likely to be short and localized, plus spectacular to watch as thunderheads build over the ocean.
Hurricane Season
The Atlantic hurricane season begins in June and ends in November. Storms are born off the coast of West Africa and gather energy as they move across warm tropical waters. Not all storms are devastating and some simply bring torrential downpours that are welcomed by farmers because they recharge the peninsula's underground aquifers. Others are destructive and deadly, as Christopher Colombus discovered in 1502 when a hurricane killed 500 sailors and destroyed 21 ships anchored in Caribbean waters.
Recovery
Until recently, Playa del Carmen was a tiny fishing village on the coast of Quintana Roo and since most buildings were thatched huts on a concrete slab, rebuilding after a storm was a simple affair. With the city's booming growth, storms now inflict more damage. In 2005 (the year Katrina hit New Orleans), first Hurricane Emily struck in July, bringing widespread flooding, and then in October Wilma with 185 mph winds took aim at the Rivera Maya. Playa del Carmen suffered extensive damage but recovered quickly.
Preparations
Thankfully, the biggest weather-related problem for most visitors is sunburn. Biodegradable sunscreen is required by dive operations and at nearby eco-parks like Xcaret and Xel-ha. Bring a hat and sunglasses year-round, as well as a small, pocket-sized raincoat for summer rains. In winter, a rain jacket offers protection and warmth when a norte blows in. Monitor the tropical storm forecast from June to November and consider canceling plans if a storm is imminent. If a storm moves unexpectedly toward Playa del Carmen--hurricanes can follow quirky paths--heed all local warnings and follow evacuation orders.