Cinco de Mayo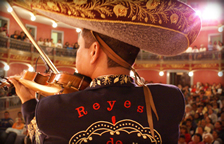 Cinco de Mayo in the US has become a celebration of Mexican Heritage often celebrated with great food, Mariachi music, and in some cases parades and street performances. The celebration has often been assumed, here in the US, as the celebration of Mexican independence. However, in Mexico it is a relatively insignificant day in terms of a national celebration. Rather is celebrated in a few pockets of Mexico, mostly in the state of Puebla.
Why? Mexico gained its independence from Spain on September 16th 1810, but the years following its independence Mexico was involved in the Mexican-American War, a Civil War, and other internal strife and political issues. As a result, Mexico was deeply indebted to several European powers including Britain, Spain and France.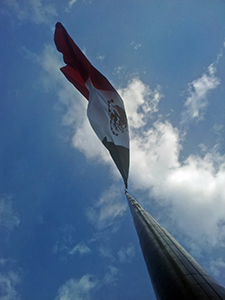 Mexico defaulted on the debts. The result was that the three super powers sent naval forces with demands of repayment. The Spanish and British were negotiated with and went on their way. The French, looking for an excuse to expand their influence, decided to storm Veracruz sending the Mexican forces retreating. General Latrille de Lorencez with a force of 6,000+ troops started the march toward Mexico City, but faced resistance in the State of Puebla. They attacked a small town called Puebla de Los Angeles. Benito Juarez rounded up Men and sent them under the Command of Ignacio Zaragoza to face the French. The Mexican forces were significantly outnumbered, were poorly supplied and prepared, and are often referred to as a rag-tag group. On Cinco de Mayo the two clashed. The result was 500 casualties for the French with 100 Mexicans lost.
The battle was strategically insignificant, but was greatly symbolic and fortified the resistance movement. Napoleon sent reinforcements and the end result was the French rule in Mexico and the reign of Maximilian and Carlota for several years. Carlota ended up returning to Mexico, and Maximilian was ultimately executed by Benito Juarez and his men.
So while you may find celebrations in Puebla, you probably won't find much fanfare in Mexico…on the other hand it provides a great time to get a little flavor of Mexican culture within our own neighborhoods.
Sources: History.com