A Very Merry Christmas Travel Playlist
Last Updated: April 12, 2023
Categories:
The holidays are the most wonderful time of the year! There's something about being with loved ones and singing along to Christmas music that makes the holiday season that much better!
If you're driving to Mexico to visit family or get away from the cold, you're going to need something to listen to besides your aunt's snoring. Get in the Christmas spirit and get through that drive with this "Very Merry Christmas Travel Playlist" showcasing the holidays in both English and Spanish!
The most popular Christmas songs in the U.S. were written in the 19th century. They became more popular with the advent of radio and TV.
In Mexico, Christmas carols are usually sung during Las Posadas in Mexico, taking place December 16 through 24. The celebration involves the re-enactment of Joseph and Mary's search for a place to stay before the birth of Jesus. Townspeople go from house to house singing. The most popular song being La Cancion Par Pedir Posada.
Here's your Christmas list of songs. Click on them and listen to them on your way to Mexico!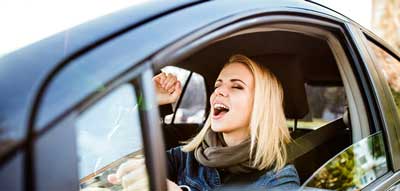 Get the time flying and get in the Christmas mood with the power of Christmas music!