Chihuahua International Festival
El Festival Internacional Chihuahua 2014
A celebration of art and culture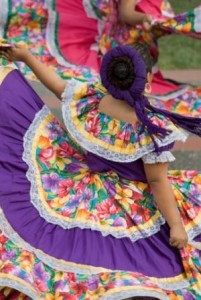 The 2014 Chihuahua International Festival began on August 1st, and will continue until the 24th of August. The yearly festival celebrates art and culture, from all over Mexico, and from around the world. Once again, this year's program includes hundreds of cultural activities performed by artists from almost two dozen different countries. This three-and-a-half-week festival also features many great musical acts, including Canada's Loverboy, performing at the concert arena in Parque El Palomar ("The Dove's Park"), on Saturday, August 16th. In addition to the many great concerts, there are also numerous art installations, theatrical presentations, and dance troops to view during the event.
The city of Chihuahua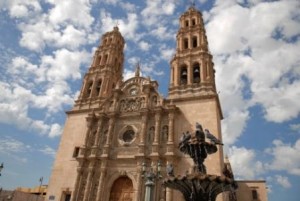 The event is taking place in the city of Chihuahua, which is located near the center of the state of Chihuahua, in northern Mexico. The city's motto is Valentía, Lealtad, y Hospitalidad ("Courage, Loyalty, and Hospitality"), and there are many different tourist attractions to enjoy. Chihuahua is well known for its many fascinating statue sculptures, and its remarkable Spanish Baroque Cathedral, located in the city's historic colonial district. There are also a number of fascinating museums to visit in the city. To get to Chihuahua by car, it is: a little over a four hour drive from El Paso, Texas; less than a three hour drive from Presidio, Texas; and close to seven hour drive from Douglas, Arizona. Many recommend that it is safer to travel on the toll highways in Mexico, and it is also advised that you should travel only during daylight hours.
Traveling to Mexico?
If you are planning a trip to Mexico, you'll want to obtain travel medical Insurance  to provide short-term health coverage while you are traveling outside of your home country. The best travel and medical insurance plans will include Medical Evacuation and Trip Cancellation coverage. Mexico tourist auto insurance is needed, since liability coverage from the U.S. and Canada is not recognized in Mexico. A passport is also required to travel in Mexico, and to re-enter the U.S. If you don't already have one, you can learn about applying for a passport online. The city of Chihuahua is well outside of Mexico's Free Zone, so you will need to get a temporary vehicle import permit. Vehicle import permits can be purchased at the border, at Mexican consulates, or online through the Mexican government's Banjercito website.