Check Out Rocky Point Ramblings
I love Mexico, but outside of Luis Miguel, Mana, and Jesse and Joy their music is questionable. Yes, I want it all. Mexican beaches, great food, good company, buena vistas, and Classic American music (I know I am an ugly American, but my kids and dog love me anyway).
If you are in Rocky Point on Saturdays, be sure to check out Rocky Point Ramblings with Rosie Glover. It's on Saturdays from 12-2 PM and has great music (lots of oldies) and news from Rocky Point and ways to get involved when you are there. If you love Rocky Point and aren't going to be there you can listen online as well. Check it out, listen live on the link on www.rockypointrambings.com!
For the record, her guests are AMAZING. Handsome, talented, knowledgeable and humble too or at least I have to assume so, because she had me on a few weeks back.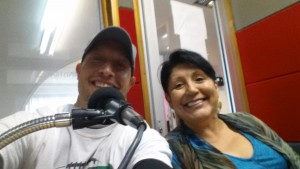 If I am wrong about Mexican music, tell me… What's your favorite Mexican Artist? Thalia Paulina Rubio, Quien?