Preparing your Cell Phone for Mexico Travel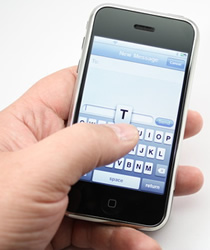 We've all grown accustomed to having the convenience and security of our cell phones in our daily lives. However, there are certain features on many of today's cell phones which can cause expensive data roaming costs while traveling abroad. International roaming rates may apply in Mexico and are substantially higher than U.S. & Canadian rates. Many phones have the ability to block data roaming. Many carriers also offer temporary international rate plans which can protect you from additional charges.
Click here to learn how to turn off data roaming on your Apple iPhone.