Carrera Panamericana Mexico Road Race
Mexico's 2014 Pan-American Vintage Car Road Race
Promoting the Pan-American Highway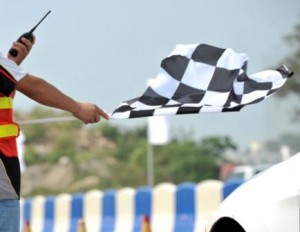 The Carrera Panamericana ("Pan-American Road Race") was started back in 1950. The event was originally organized by the Mexican government to publicize their new stretch of the Pan-American Highway, which is more commonly known, throughout Central America, as the Inter-American Highway. While the Pan-American Highway runs approximately 30,000 miles, from Panama to Alaska, the Carrera Panamericana road race is only about 2,000 miles long.
The most dangerous race
Early on the event was being promoted as "the most dangerous race in the world," and over two dozen people died in crashes on the course, during the first five years of the Carrera Panamericana. Although the event was widely popular, it ended up being canceled in 1955, after a disastrous crash, at the 24 Hours of Le Mans motor race in France, took the lives of 83 race spectators.
A new beginning for the Carrera Panamericana
In 1988, the Carrera Panamericana was brought back to life as a classic road rally racing event. Although there have been many advances that have improved the overall safety of modern racing vehicles, the race cars at the Carrera Panamericana are vintage autos, that have been retrofitted with roll cages, five point racing seatbelts, and fire suppression systems. Accidents still routinely happen during the races, including five cars going over a steep cliff in 2012.
Classic Car Categories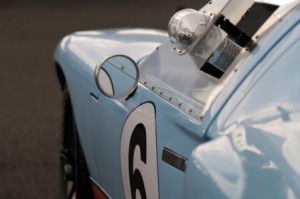 The race is limited to classic cars that fall into a number of different categories. There is a Pan-American Cars category that includes production models of sport, touring, and grand touring sedans that were built between 1940 and 1954. Then there are are some historic car categories which include sport, touring, and grand touring sedans built from 1955 to 1972. American made cars from the fifties are popular entries in each year's race.
Seven days of rally racing
The first leg of the race will take place on October 17th, starting at the fisherman's wharf in front of the Venustiano Carranza lighthouse, in Vera Cruz, and stretching to the Plaza de la Constitución, or Zócalo, in Oaxaca. On October 18th, the second leg of the race will continue from Oaxaca to Mexico City. On October 19th, day three of the event, the racers will go from Mexico City to the State of Mexico. From there the drivers will continue with stops in Morelia on October 20th, Guanajuato on October 21st, Zacatecas on October 22nd, and then hopefully crossing the finish line, in Durango on October 23rd.
Get Mexico insurance for your trip
If you are planning on driving down to Mexico to attend the 2014 Carrera Panamericana, be sure to purchase a Mexico Tourist Auto Insurance policy, so you can have coverage for any fender benders that happen to your own vehicle. It is also a good idea to get some Global Medical Insurance, to cover you and your travel companions.