Canadian women's volleyball team crosses two international borders to help alleviate poverty in Agua Prieta, MX
What some people are doing for the holidays...From our friend, Raechel Running..."Even with the bombardment of bad news along the border, our Rancho Feliz 'Guardian Warrior' Volunteer Exchange Program is more popular than ever."
For Immediate Release: SCOTTSDALE, AZ (December 1, 2011)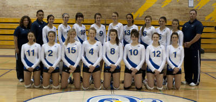 Ryerson University, Toronto, Canada: On December 16th the Ryerson Women's volleyball team will be traveling 2,000 miles from Toronto, Canada to Agua Prieta, Sonora, MX to spend a week displaying their volleyball skills and helping the less-fortunate. The team will be participating in Scottsdale, AZ-based, Rancho Feliz Charitable Foundation's innovative "Guardian Warrior" Volunteer Exchange Program. They will stay in the program dormitory in Mexico while they perform service work in some of the poorest neighborhoods in North America.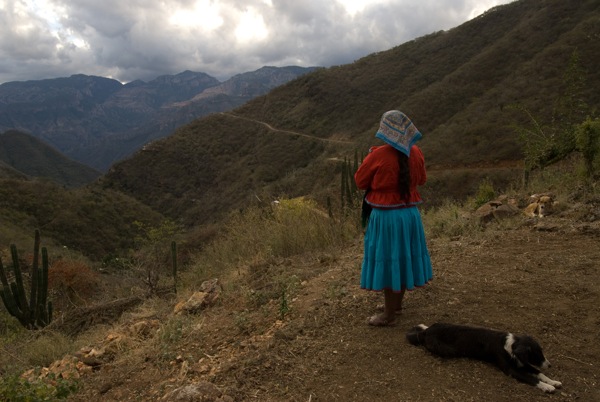 During their visit the "Ryerson Rams" will be conducting clinics and games with Mexican teams. Local teams will travel from Hermosillo, Sonora and other surrounding cities to learn, play ball, and reach across borders with these Canadian athletes. When not playing volleyball, the women will be working in the barrios and building a home for a family of five who would otherwise be weathering the winter in a shack made from shipping pallets. The athletes will be mixing cement, pounding nails, laying bricks, and sawing lumber. They will also organize a food distribution food to help 1,000 of Agua Prieta's poorest families survive the winter.
"This is how we change consciousness and break down borders. These girls will go home with a new awareness of the challenges the border people face on a daily basis. They will also be given a visceral sense of purpose. Likewise the citizens of Agua Prieta will have a better understanding of the "Gringos" who live to the north but care enough to come down and help. Everybody wins!"
For more information:
Contact:
Rancho Feliz Charitable Foundation, Inc. ("Rancho Feliz")
Gil Gillenwater, Founder and director
602-538-2800
gil@gillenwater.biz
Photographer :
Raechel Running is a bi-national photographer who has been working on borderland stories for five years. She has documented Rancho Feliz's projects for the past two years in Chihuahua's Copper Canyon, and in Agua Prieta, Sonora. She will be photographing this community event. If you are interested in seeing her work for this story please contact her at raech@raechelrunning.com, www.raechelrunning.com.
Rancho Feliz is a volunteer-based, IRS registered charity established in 1987. To date over 12,000 volunteers from the U.S. and overseas have participated in Rancho Feliz's "Guardian Warrior" Volunteer Exchange Program. This cross-cultural exchange program is currently averaging over 1,000 volunteer visits per year. For more information visit: www.ranchofeliz.com
For more information check out these links:
http://www.youtube.com/watch?v=dRRx8e0lGYA&feature=relmfu