Cabo San Lucas Comedy Festival
Second annual comedy festival in Cabo San Lucas
Cabo Comedy Festival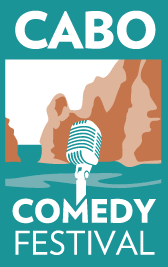 The Cabo Comedy Festival is set to take place October 1st, through October 5th, 2014. The slogan for the comedy event is: "Where the Land Ends and the Fun Begins." Dozens of the best stand-up comedians from the U.S. and, around the world, will be gathering to perform at the southernmost tip of Mexico's Baja California peninsula. The lineup for this year will once again include some big name stars that most will recognize, from their work on television, or from their roles in many popular films.
Stand Up & Deliver television series
The NUVOtv entertainment network will be shooting new episodes for their original television series, Stand Up & Deliver, during the festival, at the Cabo Wabo Cantina. The television comedy series features a number of comedy's rising stars delivering hilarious performances from the fabulous vacation destination of Cabo San Lucas.
Celebrity golf and poker tournaments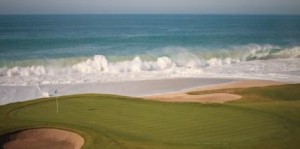 There will also be celebrity golf and poker tournaments taking place during the festival, with proceeds going to the Desarrollo Integral de la Familia (DIF) in Los Cabos. The DIF provides essential services to families, including: child and family protective services, adoption services, senior care, assistance for people with disabilities, medical preventative and rehabilitative services, family legal assistance, and food aid.
Jack Rollins Breakthrough Talent Competition
The Jack Rollins Breakthrough Talent Competition will also be taking place in Cabo San Lucas, at the Hard Rock Cafe, during the festival. Hopeful comedic contenders will submit online videos, showing their best performance, for a chance to be invited to a three night competition in Cabo San Lucas. The grand prize winner of the competition will get to make an appearance on a late night talk show that is nationally televised. Last year's winner, Mike Wysocki, from Pittsburgh, got to make his first television appearance on the Arsenio Hall Show.
Comedy road trip to Cabo San Lucas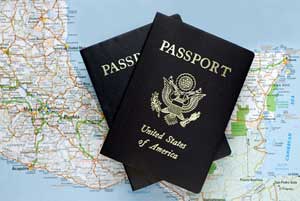 The drive from San Diego, California to Cabo San Lucas, Baja California Sur, normally takes a little over 19 hours, but there are lots of fantastic scenic sites to take in along the way. It is safest to travel during daylight hours, and you'll want to keep an eye out for animals that may wander into the winding highway. Before you go, make sure you have your passport and room reservations. You'll also need a Mexico tourist auto insurance policy and international health insurance coverage.