AM-Best Rates Insurers Worldwide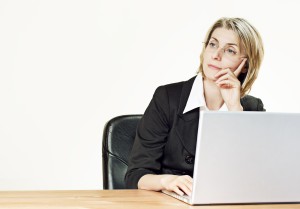 A.M. Best lets us know which insurers are reliable
In today's ever increasing insurance market, there are lots of choices to consider when it comes to searching for the right insurance provider. With so many choices, the task of choosing an insurance company can quite seem daunting. While the cost of coverage is an important consideration, one must also take into account how well, or not so well, an insurance policy will work when it comes time to file a claim. Fortunately, A.M. Best provides us with a simple way to find out if an insurance company is reliable and credible.
Financial strength is needed to pay claims
A.M. Best, which was originally founded in 1899, is widely accepted as the insurance industry's rating authority. Ratings are assigned by A.M. Best to insurance companies worldwide, based on detailed analytical reports that include each company's financial strength rating and their creditworthiness. An insurance company's financial strength rating is important because it is a reliable indicator of their ability to pay claims.
A company with a secure rating is a better choice
A.M. Best assigns letter-grades, much like the ones that are given out by educational institutions, that are designed to help consumers quickly ascertain whether an insurer is considered to be secure or vulnerable. A company is considered to be secure if their ratings fall within either: A++ or A+ (Superior); A or A- (Excellent); and B++ or B+ (Good). Conversely, a company is considered to be vulnerable if their ratings fall within either: B or B- (Fair); C++ or C+ (Marginal); C or C- (Weak); D (Poor); E (Under Regulatory Supervision); F (In Liquidation); and S (Suspended Rating). The philosophy is that the better the letter grade, the greater the likelihood that the insurer will be financially able to handle future claims.
How to find A.M. Best ratings
Finding out an insurance company's A.M. Best rating, is an important step when considering them as your next potential insurer. Choosing only companies that have earned and maintain a secure rating with A.M. Best is a good way to ensure you will be working with a company that has financial strength. In general, if an insurance company has an A.M. Best rating that falls within the vulnerable range, or if they have no rating at all, it is a good indication that they may not be prepared to handle the potential financial demands of insurance claims, and therefore not necessarily the best choice to be your next insurance provider. To check an insurance company's rating, you can visit the A.M. Best website, where you can enter the insurance company's name in the "Ratings & Analysis" search box, and then select "Go." Next, you will see a listing of their "Best's Credit Ratings," showing their letter grade, along with their future outlook, and the effective date of their most recent rating. In some cases, you may find companies that are listed as NR (Not Rated), but instead have an AMB Ultimate Parent company listed. In these cases, you will want to follow the link that leads to the parent company's A.M. Best rating. Mexpro only partners with companies that have an A.M. Best "A" rating or better.