What are the Benefits of Driving a Caravan through Mexico?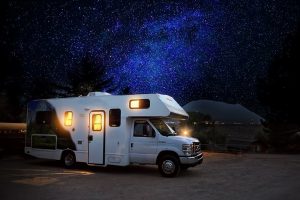 Have you been dreaming about Mexican adventures, but are understandably nervous about crossing the border and navigating the countryside? No worries; caravan travel makes the process easier, safer and offers a uniquely social experience -- all from the comfort of your own vehicle or RV. A caravan is simply a group of people traveling in their separate vehicles, as a group with the intent of minimizing stress. The following are some of the benefits of driving in a caravan through Mexico...
Reduce the Burden of Planning On Your Own
Some people love to plan every detail of their trips. Others find this process stressful. If you fall in the second camp, you'll appreciate the ease of preparing for a caravan trip. You'll need to gather essential documents (such as your passport, vehicle registration and Mexico vehicle insurance), but beyond that, you don't have to worry about planning falling exclusively on you. What's more, the influence of other people may cause you to broaden your horizons beyond the scope of attractions you might ordinarily seek out.
Easier Navigation
Navigation can be one of the trickiest aspects of traveling, even if you cover familiar territory. GPS helps, of course, but there's a certain peace of mind that comes with following a caravan through unfamiliar territory. For example: drive too fast in the wrong place, and you might suffer whiplash from hitting a tope (huge speed bump common throughout Mexico). With several vehicles in front of and behind you, you'll know not just when topes are around, but also when and where to turn. Caravan-style travel eases your fear of getting lost so you can actually take in the beautiful sites of Mexico -- and not spend your entire trip worrying about how to get where you're going.
Social Opportunities
Traveling provides ample opportunities for personal growth, but it also helps you build strong relationships with other people. Caravans foster repeated interactions, which allow you to cultivate close friendships with your fellow travelers.
How to Find a Caravan Heading to Mexico
Head to your favorite search engine to find caravan tours in Mexico. You can also look to RV forums to get questions answered and recommendations. We suggest you obtain reviews and recommendations before deciding which is best for you.
Caravan-style travel in Mexico is a delight and if you can remove the stress of planning and navigating it can be even more fun. Embrace a new mode of road-based travel -- you'll emerge with amazing memories and lifelong friends.