Tips to Keeping Cool on a Summer Road Trip in Baja
Baja Summer Road Trip - Travel Tips For Keeping Cool
Prepare your Vehicle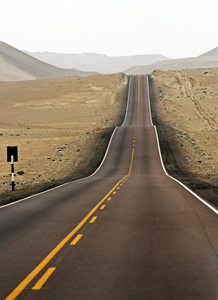 Being stuck on the side of the road with car problems on a hot summer day can be a miserable experience. Before setting out on a summer road trip through Mexico's Baja Peninsula, be sure your vehicle is ready for the journey. Some preventative maintenance can increase your chances of getting to your destination without having a breakdown. Be sure to check hoses, top off fluids, and check belts for proper tension and excess wear. Be sure all tires (including the spare) have good tread, correct air pressure, and are properly balanced and aligned. Purchase a Mexico Tourist Auto Insurance policy that includes travel and roadside assistance coverage so it's easy to call and get help in the event of mechanical problems.
Drive When It Is Cooler
You can elect to do most of your driving during the early morning or evening hours, while the outside temperature is a little cooler. While it is often safer to travel in Mexico during daylight hours, in the heat of the summer months, it might make more sense to hit the road before sunrise.
Head To Higher Ground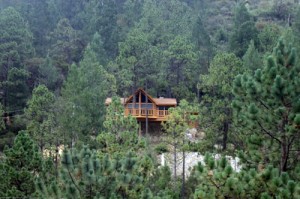 A series of mountain ranges cover nearly the entire length of the Baja Peninsula. At higher elevations, especially on westward facing slopes, not only can evergreen and coniferous trees be found, but also cooler temperatures. San Jacinto Peak is the highest point on the Baja Peninsula, with an elevation of 10,833 feet.
Portable Fans
Having a portable fan packed in your vehicle is a good idea, just in case you end up spending the night in a room that is not quite cool enough. Just find an available outlet to plug in your fan, turn it on, and enjoy a less sweaty room. Note that many Mexican hotels do not have the same electric fixtures as in the U.S., but it's easy to find an adapter at a local hardware store.
Dress For Cool Success
Light colored, loose fitting, light weight garments, made out of natural materials work best on hot and humid summer days. Open-toed sandals can help to keep your feet cool, while a wide brimmed hat or a baseball cap can help protect your head from the sun.
Drink Cold Water
Always bring along a portable cooler filled with ice and plenty of bottled water. Drinking lots of cool liquids will help to cool down your body temperature and keep you hydrated as you sweat.
Go for a swim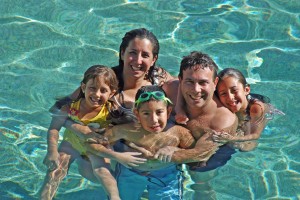 With approximately 1,900 miles of coastline, the Baja Peninsula has many opportunities for water sports. There are numerous beaches all along the Baja, including a few areas where you can swim alongside sea lions or dolphins.
Made in the Shade
Getting into the shade protects you from the harmful effects of solar radiation, while also making you feel cooler since you are no longer absorbing the excess radiant heat from the sun. You may want to pack a beach umbrella or canopy, so you can make your own shade in areas where no trees or other shade is available.
Take any or all of these tips with you on your Baja summer road trip and have a super cool adventure!