Arizonans Favorite Mexico Beach Destination
"Let's go to Rocky Point!"
Short trip to the beach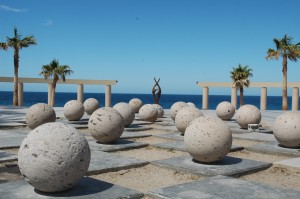 An excellent Mexico beach family vacation destination, Rocky Point (Puerto Peñasco), is just a short drive away for us Arizonans. However, I understand there are some, who haven't made the trip before, so I wanted to share my personal experience, and hopefully let folks know how easy it is to cross the border and visit the charming beach front community of Puerto Peñasco.
U.S. Customs and Border Protection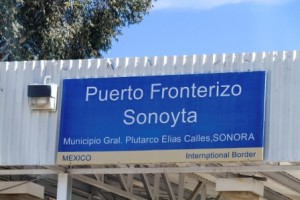 I crossed at the recommended portal, located on the border between Lukeville, Arizona and Sonoyta, Sonora. After a short wait in line, my vehicle was waived forward, by a U.S. Customs and Border Protection officer. After asking if I had anything to declare, to which I replied 'No,' and then where I was headed, to which I replied 'Rocky Point,' the officer waived for me to proceed.
Servicio de Administración Tributaria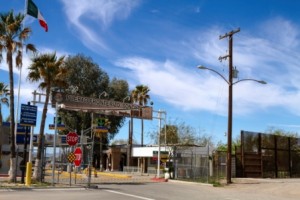 As I made my way over speed bumps along the border corridor, a uniformed representative from Mexico's tax and customs authority, SAT (Servicio de Administración Tributaria), waived my vehicle over to the curb once more. The official asked for my vehicle registration, which he briefly inspected, making sure the vehicle identification number (VIN) on my Arizona registration, matched the VIN stamped on my vehicle, he then thanked me and waived for me to continue into Mexico.
Driving to Puerto Peñasco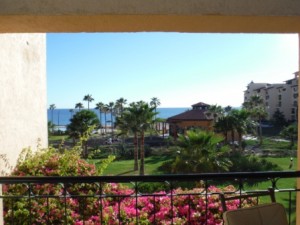 It usually takes just a few minutes to get across the border, and then it's a little over a one hour drive to Puerto Peñasco. It is best to travel during daylight hours, and to stick to the main highways and roads. Also, Mexico uses the metric system, so speed limit signs are posted in km/h (kilometers per hour) instead mph (miles per hour).
So, what are you waiting for?
Grab your passport, purchase your Mexico auto insurance coverage online, and head for the beach at Rocky Point!