Annual Vendimia Golf Open at Bajamar, Aug. 28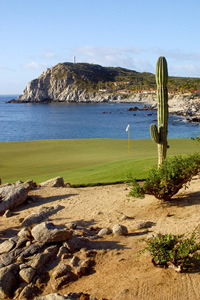 The annual Vendimia Golf Open is scheduled for August 28th at 10:30 AM at the Bajamar Oceanfront Hotel & Golf Resort. Located 20-minutes north of Ensenada, Mexico, the 27-hole tournament registration is $125 per player and includes cart and green fees, wine tastings, prize drawings and a Parillada awards dinner with wine. Proceeds benefit the Baja Scholarship Foundation.
For more information and registration contact Patrick Shaw, pshawpga@hotmail.com, or Hector Rosas, hrosas@golfbajamar.com.
For sponsorship contact Roy Warfield, roywarfield@cox.net.
To make donations contact Ruth Rockwell, rrockwella@aol.com.
Click here to read more about the Annual Vendimia Golf Open.
---