Android/iPhone app lets border crossers determine best time to cross U.S. border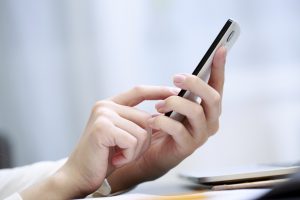 A University of California, San Diego release reports that Chockalingam oversaw a team of graduate and undergraduate students from UC San Diego's Computer Science and Engineering department, who built the iPhone app, including the crowdsourcing feature that allows commuters to report wait times. They included senior Matthew Davis and junior Rodrigo Rallo, and Master's student Tarfah Alrashed. Tarfah is also a researcher at King Abdulaziz City of Science and Technology (KACST), a government research lab in Riyadh, Saudi Arabia. Mike Chiu, who is a programmer analyst at Calit2, developed the Web portal.
"The students did a tremendous job with the whole design, development and implementation process of the app," said Chockalingam. "They were extremely motivated in developing a real-world application that could help thousands of commuters. They also did a phenomenal job of pooling their resources and releasing the app in less than three months' time."
Some of the early online reviews for the "Best Time to Cross the Border" for iPhone have applauded the new app: "Amazing app! So helpful!"
Click here to read more form Homeland Security News Wire...
Click here to download the App for your Android or iPhone (go to upper right of page).