Tequila: the Spirit of Mexico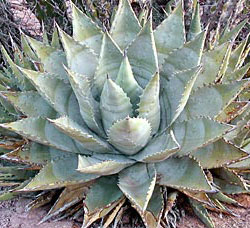 A popular activity for those who visit Mexico is sampling agave-made elixirs.
The blue agave of the state of Jalisco is considered the only true member of the tequila family. There are three types, based on the amount of aging involved:
blanco: clear, crisp and un-aged

reposado: aged for a short period of time, not as sharp a taste as blanco

añejo: the most aged and complex of tequilas.
Tequila increased in popularity more recently, and it 2006 the most expensive liter bottle of liquor ever sold was Jalisco-made tequila, at a price of $225,000 US. But you don't need to spend that much to get a great bottle of tequila in Jalisco. There are many small producers in the rolling desert of Jalisco offering tastings and reasonable prices.
Tequila is also the name of the town in Jalisco where the National Museum of Tequila is located, in close proximity to the many tequila makers. There are many bed & breakfast accomodations available in the area, as well.
To read more about Tequila and Tequila production in Mexico, check out this article on Lonely Planet.
---