Adventure Life Reviews Mexico Travel Safety Concerns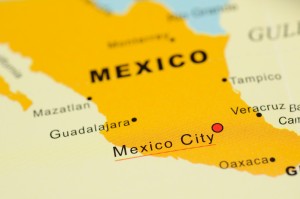 Missoula, MT (PRWEB) August 27, 2012
The award-winning travel company Adventure Life has recently added several off-the-beaten-path Mexico tours to its offerings of small group tours to Latin America, including Copper Canyon trekking, Yucatan Explorer, Oaxaca Traditions and Chiapas Adventure. Mexico is an enormous country (roughly the size of Western Europe), which makes providing a comprehensive report about travel safety a challenging task. However, the overwhelming majority of Mexico is a safe and secure travel destination. Of Mexico's 2,500 municipalities, less than 80 are currently recording problems with drug violence. These zones do not include Mexico's popular beach resorts and other key tourist destinations. Follow the links for more information on Mexico travel safety or Adventure Life reviews.
Mexico is nearly seven times the size of New Zealand, and while it is not 100% crime free, to say that Mexico is unsafe is simply false. Only a few targeted regions makeup the volatile areas, with the rest of the country largely unaffected. The violent crime rate in Mexico is higher than in the US, but still significantly less than most of its Central and South American neighbors and many US metropolitan areas.
"Popular tourist destinations like the Bahamas, Puerto Rico, and Jamaica have far higher homicide rates than Mexico," said Adventure Life General Manager Jonathan Brunger. "For example, the Yucatan, which is known for its beaches and Mayan ruins has a rate comparable to Wyoming and Montana, almost none."
Escalated violence has occurred in recent years as a result of the Mexican authorities buckling down on Transnational Criminal Organizations (TCO's). Gun battles between TCOs and Mexican authorities have taken place in towns and cities in many parts of Mexico, but particularly in the border regions that are rarely frequented by tourists.
"Adventure Life reviews every single tour we offered for safety concerns," said Brunger. "Regions with warnings and advisories tend to be along the US border and are not considered tourist destinations."
Despite the recent bad publicity, Mexico's tourism industry is bouncing back in a big way. The Ministry of Tourism announced in February, that 2011 was a record-breaking year in which the country saw 22.67 million international travelers.To help you make an informed decision about traveling in Mexico, here are some facts to consider:
Read more: http://www.sfgate.com/business/prweb/article/Adventure-Life-Reviews-Mexico-Travel-Safety-3818806.php#ixzz24sh3BsyL
---