AAA Mexico Travel Tips for Spring Break
"Popular tourist destinations in Mexico such as Rocky Point, Cancun and Mazatlan are not included in the State Department's renewed alert and remain fun and affordable travel destinations," said Jim Prueter, senior vice president of AAA Arizona.
Spring break is fast approaching, which means thousands of Arizonans will soon head out of town for a much-needed break from work and school.
Not surprising, Mexico remains one of the top destinations for Arizona travelers, given its affordability and proximity to the state. In fact, more than 100,000 Americans traveled to Mexico for spring break last year, according to the U.S. Department of State.
While the majority of Americans travel to Mexico without incident, the State Department recently renewed its travel alert for Mexico, citing increased violence in areas such as Michoacan, Durango, Coahuila and Chihuahua. However, it is important to note that the alert does not include Sonora, which is home to Rocky Point, a popular drive destination for Arizonans.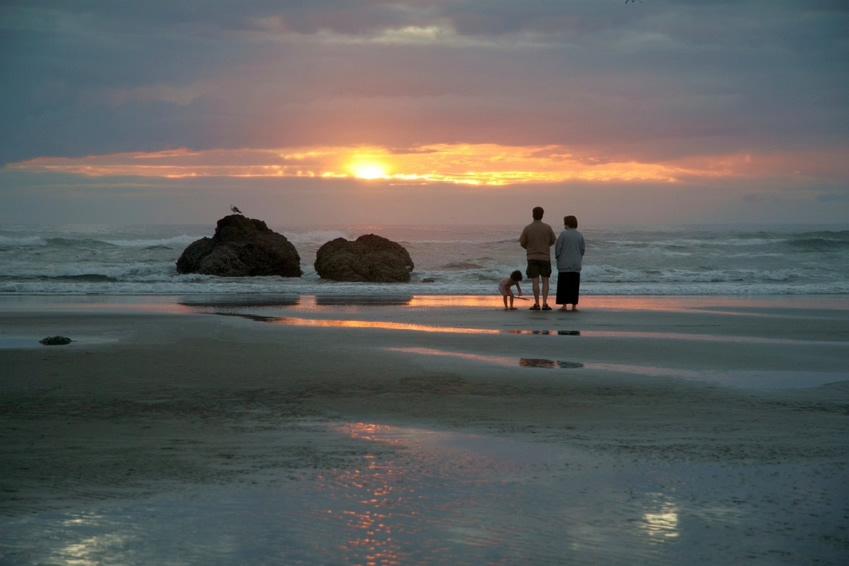 "Popular tourist destinations in Mexico such as Rocky Point, Cancun and Mazatlan are not included in the State Department's renewed alert and remain fun and affordable travel destinations," said Jim Prueter, senior vice president of AAA Arizona. "We encourage all spring break travelers to remain alert, aware of their surroundings and to exercise common sense no matter their destination." As a result of the State Department's renewed travel alert, AAA would like to advise travelers of the following travel precautions and tips to ensure spring break south of the border is safe and enjoyable:
Be prepared for new passport requirement laws. U.S. citizens are now required to present a passport book or a passport card to gain re-entry into the U.S. Children under age 16 will be able to continue crossing land and sea borders using only a U.S. birth certificate (or other form of U.S. citizenship, such as a naturalization certificate).
If driving, buy Mexico auto insurance. U.S. auto insurance is not valid in Mexico; though some companies extend their coverage a certain number of miles from the border, Mexican officials will not recognize this. If a collision occurs, a Mexico auto policy is the only form of insurance the authorities will accept as evidence of financial responsibility. If you cannot provide this, you could be arrested and jailed.
Bring copies of important documents. Make copies of your passport, birth certificate, driver's license and travel itinerary and store them separate from originals. Leave copies of these documents with a friend or family member at home. Your itinerary should also include approximate arrival and departure times as well as destination information so a trusted friend or family member will know where and when you are expected home and how to get a hold of you in case of an emergency.
Know U.S. Embassy and Consulate information. Make sure you have U.S. Consulate and/or embassy contact information for the area you are traveling to in case you need help. These agencies are available to provide emergency assistance to U.S. citizens. Check your international medical coverage. U.S. medical insurance is not usually accepted internationally. Uninsured medical expenses can be costly, especially outside the U.S. Consider purchasing a short-term travel insurance; plan before you go to cover any medical emergencies that may arise. If you become seriously ill or injured, notify the U.S. Consulate immediately.
Know the laws. In Mexico, you are assumed guilty until proven innocent. This means that if you are arrested for any reason, you may be jailed until you can prove your innocence. For this reason, obey all laws in Mexico including traffic laws.
Take precautions against being a victim of crime. Stay with your party at all times and avoid sharing your travel itinerary with people you meet on vacation. Always ask your hotel, resort or restaurant to call an authorized taxi for you, rather than hailing one yourself. Leave valuables and expensive jewelry at home.
Consider using credit. Credit cards can be safer than carrying cash when traveling, as many cards offer protection against theft, a perk that cash or a debit card does not provide. However, be sure to notify your credit card company that you will be using your card abroad and be sure to have the company's international phone number in case of a lost or stolen card.
Use caution when renting recreational vehicles, such as jet skis and ATVs. These may be uninsured, underinsured or not covered by your personal insurance. Read rental contracts carefully. If you incur damage to other vehicles or people while operating a rented vehicle, you could be arrested until restitution is made.
Choose your return day and time carefully. According to the U.S. Customs and Border Protection, peak wait times at the border are Sundays and Mondays between noon and 7:00 p.m. Avoid returning on these days and arrive at the border before 9:00 a.m. or after 9:00 p.m. to reduce delays. Be prepared with all required documents before approaching border patrol agents.
For other information regarding travel safety and required documents, visit the U.S. Department of State Web site at www.state.gov/travel/ or the U.S. Customs and Border Protection Web site at www.cbp.gov. The full U.S. Department of State travel alert can be found here.