5 Items You Might Not Remember to Pack for Mexico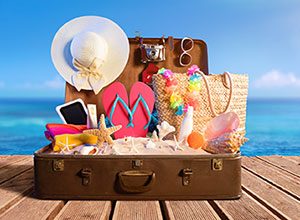 Thinking about taking a trip to Mexico? Great idea! I plan and plan the perfect vacation when I go. But when it gets to packing, I'm usually doing it at the last minute. And then I forget to pack the one thing I need while there...making the trip not so perfect.
It's easy to remember the basics like a swimsuit, sunglasses and sunscreen, but what about those items you don't think of until you are there? Here's a few of the one's I forget, to help with the packing.
1.) A Sweater!
I know I know, you think Mexico is sunny and gorgeous and warm all the time. But not always... There are also gorgeous cloudy days too! Even some summer nights can get cold with the right humidity and a good coastal breeze.
I always want to walk on the beach during sunset, and when the sun finally sets I am immediately chilly and regret not having a sweater.
If you remember your sweater, tie it around your waist before heading out. You can also tie up the arms and body and make a little duffle bag. It's quite handy!
Even on a warm day, you can use your sweater to cover up sunburned areas.
Keep a sweater with you. You won't regret it.
2.) Hair supplies
After a day on a boat, or at the beach, I usually end up with a head full of tangles or sand. I highly recommend bringing your own hair supplies, whether you have long hair or short. Specifically, I think having shampoo, conditioner, and even a detangler is a good idea.
Believe it or not, most Airbnb's or privately rented out condos (in Mexico) do not provide these amenities. And you can count on itty bitty bottles at hotels, which can't really get the job done.
For my bald and short haired friends, alternating between sunscreen and dry shampoo is key. Anytime your hair or head is dry, put on sunscreen. Anytime you feel greasy and grimy, use dry shampoo. This is really good for the skin and protects the head.
I recommend a good hair brush for my long-haired friends. You can get brushes made for using on wet or dry hair, depending on what you think you need. And when worse comes to worse, some hair ties for a messy bun are very handy.
3.) Doggie Poop Bags
Even if I am not bringing my pups along, I still recommend bringing these. Many hotels and condos do not have extras in the room. Usually doggie bags are the perfect size for the small trash cans in hotel rooms. They are also great to have in my pocket or purse as I walk about. On the boat, I use them for friends struggling with seasickness. At the beach, I use one for shells and one bag for the trash pick-up.
4.) Headlamp or Flashlight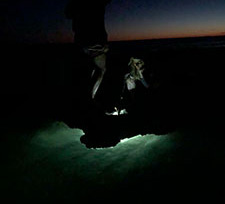 It does not matter where you are in Mexico, you are going to find amazing nightlife. I don't mean just the clubs, I mean the wildlife. In the desert you can check out the bats fluttering from cactus to cactus. You'd be surprised how many owl and coyote eyes are watching you too! Some areas even have armadillos.
If you are near the coast, ask the locals about what time the tide goes out. When the water recedes back at night or early morning, head out to the new shoreline and check out the life in the tidal pools. Although I do recommend turning it off for a moment, you might just catch some bioluminescent plankton making the beach naturally glow blue!
5.) External Charger/Car Phone Charger
There is nothing worse than having your phone die while you're in another country. Could be something as simple as you want to take a picture of the beach, your huge margarita, that dolphin. Or it could be something serious, like needing to call for help.
If I have an accident I want to be able to call in an auto claim, the policia or my family back home. I always bring a pocket sized external waterproof charger with me while I'm out and about.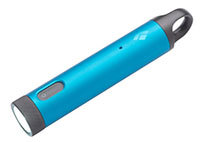 And sometimes you can find one that serves a dual purpose, like a flashlight with the USB charger.
And, my car has its own charger. If I get pulled over in Mexico, and my phone is charged, I can show proof of my Mexican auto insurance policy by accessing my email on my phone.
Bring these things in addition to the standard packed items and plan on having that perfect trip in Mexico!