2014 Off Road Baja 1000
47th Annual Baja 1000 Off Road Race
Dirt Bike Promo Spawns Endurance Race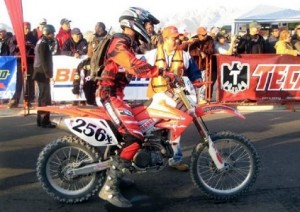 Way back in 1962, in efforts to promote their new 250cc motorcycle, the CL72 Scrambler, American Honda sponsored a non-stop endurance run from border city of Tijuana, down through Mexico's Baja Peninsula, to La Paz, on the Sea of Cortez. The co-owners of Hollywood Honda, stuntman Dave Ekins, and motorcycle enthusiast Bill Robertson Jr., made the grueling ride to demonstrate the durability of Honda's first off road bike. Five years later, the Mexican 1000 Rally became the first official Baja endurance race, making this year the 47th running of the world famous Baja 1000.
The Baja 1000 Course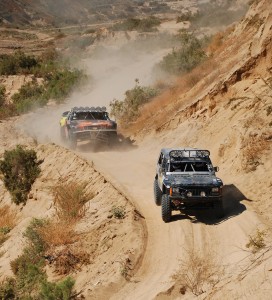 This year, the race will start in Ensenada, Baja California, then the course winds back and forth across the Baja peninsula for approximately 1130 miles, with the finish line in La Paz, Baja California Sur. The course covers rugged desert and mountainous terrain, and it is designed to test the endurance of the racing teams and their machines. The drivers have to navigate across dirt and gravel trails, over rocky outcroppings, through deep sand, and intermittent stretches of paved road, all at top speed. Along the course, spectators often secretly place improvised ramps, ruts, ditches, holes, or other obstructions in the racer's path, in hopes that they'll get to see a great show, as the vehicles speed by. However, these poorly planned obstacles often end up becoming dangerous booby traps for the racers.
The Race Event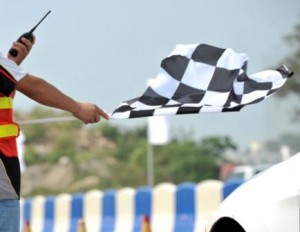 The first vehicle will be leaving the start line, before sunrise, on Thursday, November 13th, with the other racers following in quick intervals, through the early afternoon. Lots of different custom fabricated and stock vehicle classes participate in the Baja 1000, including: Trophy Trucks, Dune Buggies, Baja Bugs, Cars, Pickups, Side by Side UTVs, Motorcycles, Quad ATVs, and Three Wheeled ATCs. The Baja 1000 awards celebration will take place at the Malecón, in La Paz, on Saturday November 15th.
Baja 1000 Road Trip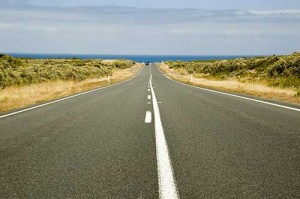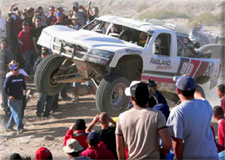 If you are planning to make a road trip down to Ensenada, La Paz, or anywhere in between, to watch the race, be sure to get reliable Mexico insurance coverage for your vehicle. If you do a little preparation before you go, you should be able to have a great time during your Mexico road trip. Otherwise, be sure to bring plenty of drinking water, sunscreen and some earplugs.