2014 Monterrey International Film Festival
2014 Festival Internacional de Cine de Monterrey
The Monterrey International Film Festival's 10th anniversary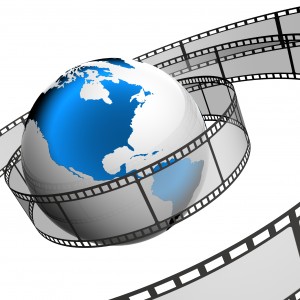 The 2014 Monterrey International Film Festival is set to take place, beginning August 26 and will continue through August 31. This year will mark the tenth occasion of the Monterrey International Film Festival. Although it'll be the 10th anniversary, the event actually first began back in 2000, as the Voladero International Film and Video Festival, which enjoyed continuous success until 2005, when the name was changed.
A wide variety of Mexican and International films
During this year's festival, there will be a great assortment of films, from Mexico and from all around the globe, screened at many different locations all around the city of Monterrey. Many different genres of films will be presented, during the 6 day event, including many short films, as well as full length feature films. There will also be an assortment of animated features, along with an offering of documentaries. Additionally, during the same dates, the Muestra Estatal de Cine Estudiantil will be featuring a showcase of short films by students from a number of area universities and educational institutions, including the Universidad Metropolitana de Monterrey.
Monterrey, Nuevo León, Mexico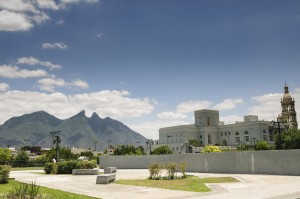 Monterrey sits near the base of the mountain, Cerro de la Silla ("Saddle Hill"), which is part of the Sierra Madre Oriental mountain range. Monterrey, which is located in the state of Nuevo León, in northern Mexico, has long been an important business center in Mexico, and has become one of the wealthiest cities in Latin America. The city is at the center of one of the largest metropolitan areas in Mexico, and it is also widely considered to be one of the most "Americanized" cities in all of Mexico.
Getting there by car
Crossing from Laredo, Texas, into Mexico, at the Colombia Solidarity International Bridge, is usually quicker, as the lines at the border aren't typically not as long as those at the World Trade Bridge, or at either bridge one or two, of the Juarez/Lincoln Port of Entry. Once you've made it across the border, it's just about a 3 hour drive to reach the city of Monterrey. You'll need a passport, to get back into the U.S., and be sure to get a temporary vehicle import permit, since Monterrey is well beyond the limits of Mexico's Free Zone.
---