2014 Casa Hogar Golf Fundraiser
Casa Hogar's 7th annual Cabo San Lucas fundraiser golf tournament
Casa Hogar de Cabo San Lucas
A non-government run charitable orphanage for boys, Casa Hogar, in Cabo San Lucas, Baja California Sur, opened in February of 2008. Casa Hogar not only helps children by providing them with secure shelter and sustenance, but also aids in reuniting families and adoption placements. Additionally, they are dedicated to educating the children and instilling them with ethical values, so they will have a better chance at success in life. During Hurricane Odile, over 40 boys were forced to hunker down for the night in a classroom, and the Casa Hogar facilities were damaged extensively, and Casa Hogar needs donations, to continue providing for the children.
"Fore the Kids" Golf Tournament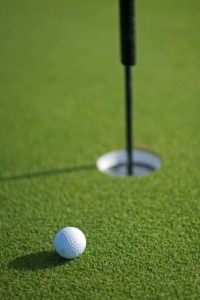 The Casa Hogar de Cabo San Lucas charity golf tournament will begin with a shotgun start at 10:00 am, on Saturday, November 15th, with teams competing in a scramble format, at the Palmilla Golf Club. The cost to participate in the tournament is $149.00 (U.S. Dollars) and the entrants will receive drinks, food, gifts, and also be eligible to win some great prizes, including a 2014 Cadillac ATS Coupe.
Palmilla Golf Club
First opened in 1991, the Palmilla Golf Club is a set of signature courses that were designed by famous professional golfer, Jack Nicklaus (a.k.a. 'the golden bear'). The seaside desert oasis Palmilla has repeatedly been selected as one of the top golf resorts in Mexico, North America, and around the World. The Palmilla Golf Club has three 9-hole sections: the Arroyo course, surrounded by tall ancient elephant cacti; the Mountain course, with challenging rolling hills; and the Ocean course, leads right up to the Sea of Cortez.
Driving to Cabo San Lucas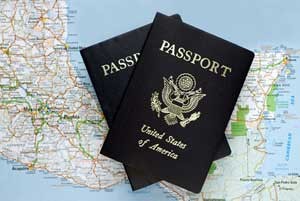 If you plan to drive, across the border, down through Mexico's Baja peninsula, to Cabo San Lucas, to attend the 2014 "Fore the Kids!" Casa Hogar Cabo Golf Tournament, don't forget to bring along your passport book or passport card. If you are taking your U.S. or Canadian registered car, pick-up, SUV, Van, Motorcycle, or Motorhome into Mexico, you'll need to buy Mexican insurance for your vehicle. U.S. and Canadian liability insurance is not recognized by the authorities in Mexico, while Mexican liability coverage is required by law to operate late model vehicles on Mexican Federal roadways. Purchasing travel medical insurance is also highly recommended for Mexico vacationers and visitors.