2013 SCORE International San Felipe 2013 Results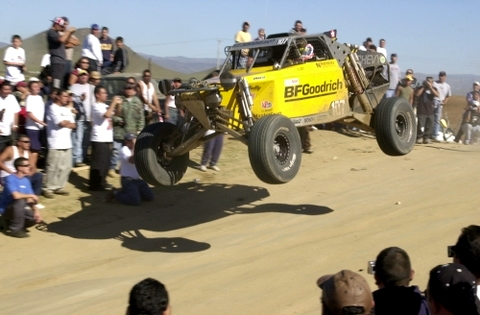 Class 1 Catching Air at Baja 1000 Off-Road Race.
The 27th Tecate SCORE San Felipe Baja 250 was held from March 8-10, 2013. The race began and ended in San Felipe, where racers from each division competed a 250 mile run in the rugged deserts there.
The San Felipe is the first of a series of Baja races that take place throughout the year, every year. Rules and regulations are maintained through SCORE International. The Baja 250 usually takes place in March in San Felipe, the Baja 500 in Ensenada in May or June and the Baja 1000 begins in Ensenada in November.