2010 Mexico City Bicentennial Celebration and Art Tour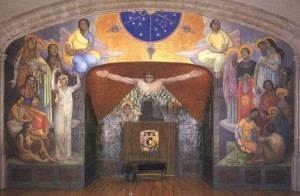 From LonelyPlanet.com
September 14 – 19, 2010
Join Mexic-Arte Museum for an exciting, once-in-a-lifetime opportunity to participate in the celebrations of the Bicentennial of Mexican Independence and the Centennial of the Revolution, as well a chance to tour some of Mexico City's most famous art destinations.
Led by Executive Director Sylvia Orozco, participants will visit prestigious museums, mural sites and historical exhibits, including Palacio de Bellas Artes, Museo Mural Diego Rivera, Museo Frida Kahlo (La Casa Azul), Academia San Carlos, MUNAL (National Museum of Art), and El Zócalo.
For more information, visit www.mexic-artemuseum.org. To make your reservations by August 10, 2010 e-mail info@mexic-artemuseum.org or call (512) 480-9373 x 84.
---